Breakfast in the heart of Warsaw
Depending on guest's needs, the purpose of travel and his culinary preferences we offer the selection of four breakfast options. Moreover, the guest of Club rooms can benefit from the exclusive buffet at Sheraton Club Lounge.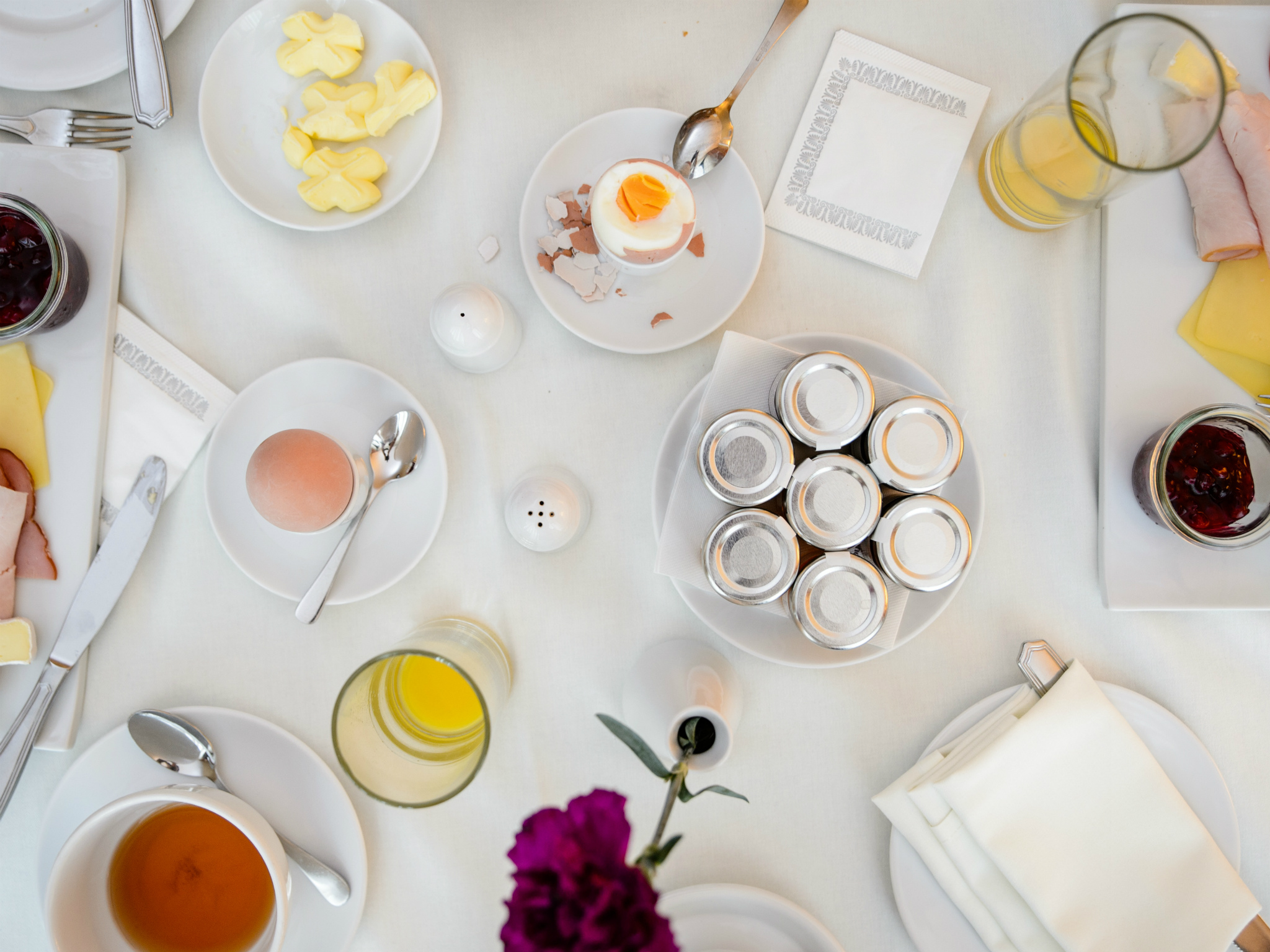 Breakfast at Sheraton Warsaw Hotel is served from Monday till Friday between 6.30 AM and 10.30 AM, weekends between 7.00 AM and 10.30 AM in The Olive Restaurant. Buffet breakfast is highly appreciated by our guests, who value selection of bread, ham, fish, cheese, fruit and vegetables.
Aromatic coffee, selection of tea and freshly-made juice, cakes, pastries, yoghurts, muesli, seeds, nuts and milk – allow to start a new day in a tasty and healthy way. Breakfast is served in The Olive restaurant and costs 99 PLN. Tempting breakfast offer is served also in Lobby Bar, with prices starting from PLN 26 per person.
Guests, who are willing to leave hotel earlier, are welcome to ask for take-away breakfast at the reception. At 5:00 AM there are also special trolleys with fresh coffee, tea and croissants available, for guests leaving before restaurant's opening hours.
If you prefer to sleep a bit longer, we will deliver a breakfast to your room with a big smile. Check our Room Service menu >
In Sheraton we also take care of different dietary requirements of our guests. We welcome enquires from customers who wish to know whether any dishes contain particular ingredients. Please inform your order taker of any allergy or special dietary requirements, that we should be aware of, when preparing your menu request.
COMPOSE YOUR PERFECT BREAKFAST #BetterWhenShared